"ElectraMeccanica Vehicles Corp., a designer and manufacturer of electric vehicles, has begun development of its new smartphone app that will enable remote monitoring capabilities for SOLO EV owners."
Read the rest of the article here.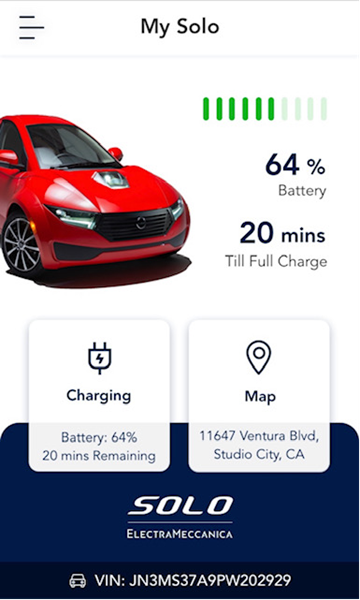 This is great news. It's nice to see that the app will allow remote monitoring of the Solo's charging process and GPS guidance to the nearest charging station.
This feature undoubtedly requires extra hardware to be installed, but I'm hoping ElectraMeccanica includes this as part of their base model without any additional charge or subscription.